NDA Passing Out Parade 30 May 2019 give 291 cadets who were finally commissioned under the 136th Course of National Defence Academy, Khadakwasla Pune. Out of these 291 Cadets, 218 cadets will join Indian Army, 34 will join Indian Navy whereas the 39 cadets will be commissioned in the Indian Air Force. Along with this, 15 other cadets from friendly foreign countries like Afghanistan, Bhutan, Sri Lanka, Vietnam, Tajikistan, the Maldives, and Papua New Guinea were also commissioned on the day.
COAS Air Chief Marshal BS Dhanoa was the Chief Guest:
On the occasion of cadets commissioned from National Defence Academy, Chief of Air Staff (CoAS) Air Chief Marshal BS Dhanoa was present as the Chief Guest.
Talking about BS Dhanoa, he joined National Defence Academy in 1974 from where he joined Indian Air Force in 1978 as a commissioned Officer. He joined the Indian Air Force as a trained Fighter Pilot.
NDA Passing Out Parade 2019 Medal Winners are:
Gold Medal: Sandeep Kroanga
Silver Medal: Divyam Dwivedi
Bronze Medal: SKS Chauhan
The Chiefs of Staff Banner: 'K' (Kilo) Squadron
Cadets Suffer From Dizziness:
During the NDA POP 2019, at least three cadets were carried out on stretchers from the NDA's Arun Khetrapal parade ground for medical aid. The scene held between 0730 hours and 0800 hours on Tuesday morning. Most of the cadets suffered from dizziness due to heat and it caused some cadets to be taken out for medical assistance. The cadets fell down on the ground during the passing out parade. However, the cadets were later reported their condition to be FIT and hence the show continue as it used to be, every six months.
NDA Passing Out Parade 2019 Photos: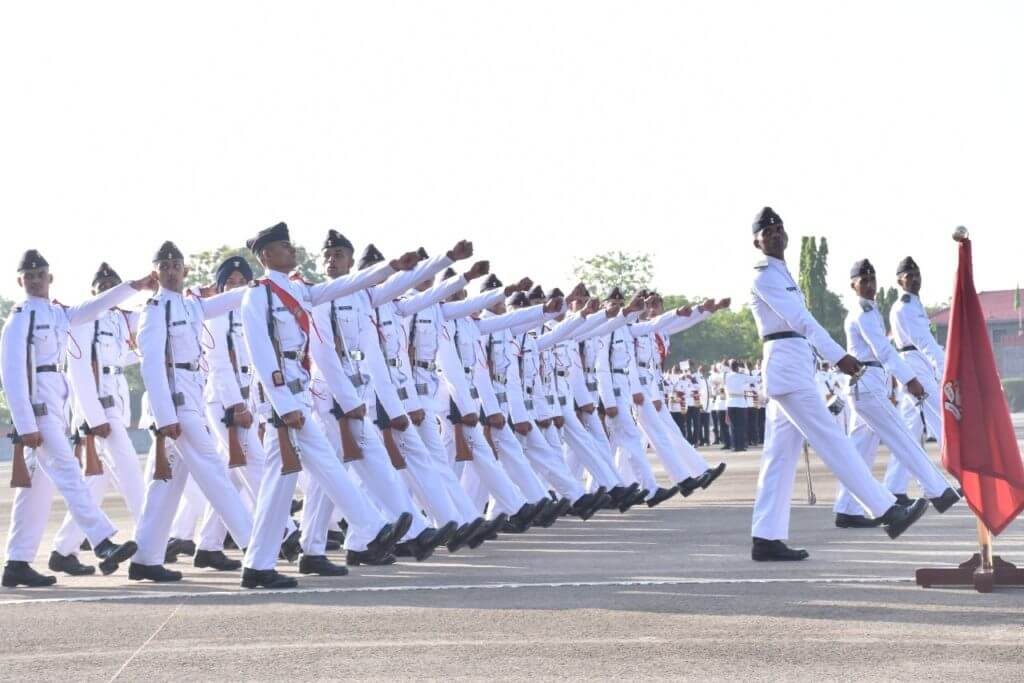 For more such interesting and motivational data, stay connected with us. Also follow us on Facebook, Instagram and YouTube to get SSB Interview Tips for your upcoming SSB Interview.